DubaiBonjour.com is a Business, Cultural and Lifestyle French online news magazine, with the mission to promote UAE / Dubai as preferred lifestyle destination and to create awareness around French values, culture and brands in the UAE, targeting Francophone communities, residents and visitors alike, throughout the UAE in general and Dubai in particular. Magazine content is in English and French. For more information, see DubaiBonjour Media Kit 2018 hereafter.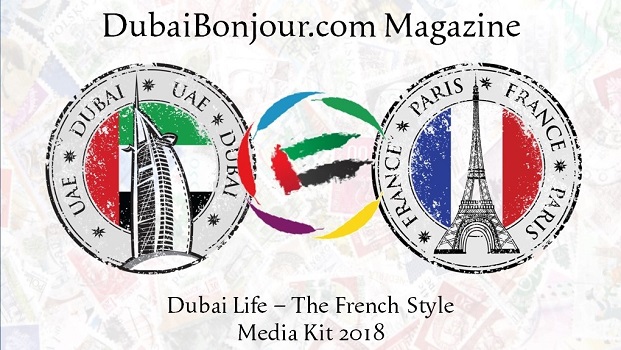 Download DubaiBonjour Media Kit 2018
Magazine Profile
Founded and launched in 2016
Leading online magazine for Francophones* and Francophiles** in UAE; Dubai in particular
Targeting UAE residents and visitors
Daily selected news, articles and special events
Published in French and English
Social media Facebook, Instagram, Twitter, YouTube
---
Target Audience
35 000+ French Residents in UAE (in addition to residents of other French speaking nationalities) and 500 000+ French speaking Visitors to the UAE as per Dubai Tourism 2017 Performance Report
25 000 French residents in Dubai
10 000 French residents in Abu Dhabi
298 000 French visitors (+12% vs. 2016)
173 000 Canadian visitors (-2% vs. 2016)
142 000 Lebanese visitors (+8% vs. 2016)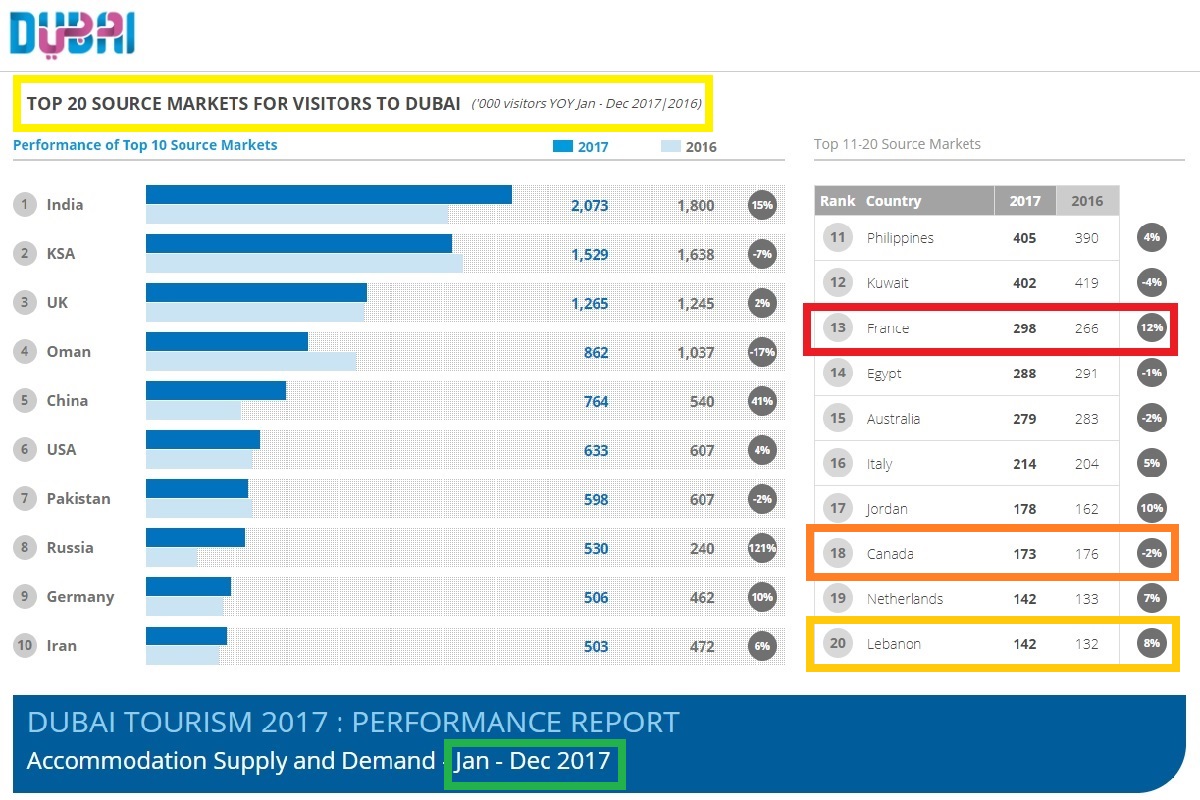 ---
Readership Profile
Our readers are from UAE, France, Lebanon, Algeria, Switzerland, Canada and several other French speaking countries.
Typically comprises upmarket professionals who enjoy the cosmopolitan Dubai lifestyle, with varied interests, and boast high income levels.
They are big spenders on personal items and on items for their home. They like to visit new places, experience new adventures and make regular purchases online. They are great art, music and cultural events lovers. They are tech-savvy and well-connected.
---
Social Media
Facebook | Instagram | Twitter | YouTube
---
Magazine Platform
All types of content: rich text, static & animated images, video
Optimized content structure and navigation for easy browsing
Responsive design: adapts the content, including any advertisements, automatically to desktops, laptops, tablets and mobile platforms
Full SSL encryption for greatest security
Accelerated Mobile Pages (AMP): mobile-friendly content loaded instantly everywhere
Content Distribution Network (CDN) and cashing worldwide for fastest delivery and best performance
Excellent Google SEO ranking with optimized keywords
---
Advertising Rates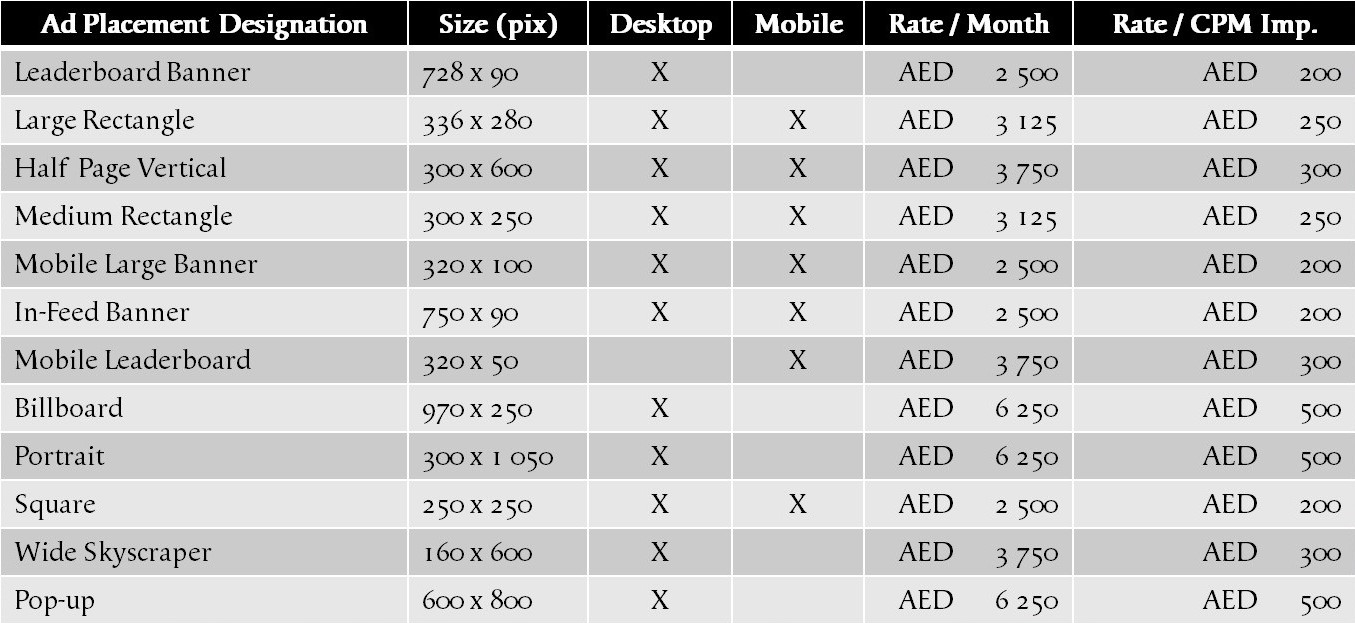 Minimum 10K impressions. Payment in advance. Terms & conditions apply. Artworks provided by Client.
Contact media@dubaibonjour.com to place your media booking order.
---
France-UAE Bilateral Trade Key Figures
€4.50 billion in trade* (AED 20.58 billion)
€3.40 billion exports from France to the UAE (AED 15.55 billion)
€1.09 billion imports from the UAE to France (AED 4.99 billion)
4th world trade surplus for France
2nd largest trade partner in the Gulf Cooperation Council countries – after KSA (€8.6 billion)
15th largest customer of France outside the European Union
Main sectors
Capital goods € 785 m
Chemicals, Perfumes & Cosmetics € 630 m
Transport Equipment € 441 m
Source: French Treasury Department – French Ministry for the Economy & Finance – based on French Embassy to the UAE, Economic Department Report released on March 6, 2018
---
Download Media Kit
Download DubaiBonjour Media Kit 2018 here
---